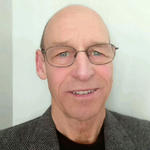 Pronouns: he/him
Robert supports CGRS's litigation efforts, including challenges to anti-asylum policies such as the Biden administration's asylum ban, and representation of people seeking safety in their individual cases. He also provides expert consultation to our technical assistance and training team.
Robert is a founding partner of the Seattle law firm of Gibbs Houston Pauw and one of the founding members of the Northwest Immigrant Rights Project in Seattle. He has extensive experience in all aspects of immigration law and is nationally known for his focus on immigration-related litigation in federal courts. Robert is a frequent speaker on immigration law at AILA national and regional conferences and symposia. He taught immigration law at Seattle University School of Law for over 25 years and is the author of Litigating Immigration Cases in Federal Court.
Robert has been counsel for plaintiffs in many significant immigration cases, including:
Vega-Anguiano v. Barr, 982 F.3d 542 (9th Cir. 2020) (challenge in reinstatement proceedings to validity of prior removal order)
Morales-Izquierdo v. Gonzales, 486 F.3d 484 (9th Cir. 2006) (en banc) (challenge to reinstatement process)
Perez-Enriquez v. Gonzales, 463 F.3d 1007 (9th Cir. 2006) (en banc) (establishing that individuals who obtained permanent residence under the SAW legalization program are eligible for 212(c) waivers of deportation)
Immigrant Assistance Project v. INS, 306 F.3d 842 (9th Cir. 2002) (nationwide class action lawsuit challenging INS's interpretation of "known to the Government" and "continuous unlawful residence" for purposes of the legalization program)
Reno v. Catholic Social Services, 509 U.S. 43 (1993) (class action lawsuit challenging INS implementation of the legalization program)
Education
Harvard Law School, J.D.
Cornell University, Ph.D.
Calvin College, B.A.
Honors
Jack Wasserman Award for Excellence in Litigation, American Immigration Lawyers Association
Amicus Award for the pursuit of justice for low-income immigrants and refugees, Northwest Immigrant Rights Project
Carol King Award, National Lawyers Guild Immigration Project
Service to the Community
Board of Directors, National Immigration Law Center