Staff Attorney | Equal Justice Works Fellow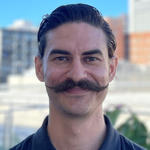 Pronouns: he/him
Peter is an Equal Justice Works Fellow with CGRS, working across program areas to advocate for the creation of humane pathways to protection for individuals displaced by the effects of climate change.
During law school, Peter traveled to the U.S.-Mexico border on multiple occasions, and to Panama, as a law clerk with CGRS to assist in Know Your Rights trainings for asylum seekers and conduct factfinding efforts. He also participated in the UC Law SF Refugee and Human Rights Clinic, where he supported a client's successful asylum grant. Peter has advocated before the Inter-American Commission on Human Rights, been recognized with several public interest awards, and continues to be deeply involved with the Haiti Justice Partnership: a unique collaboration between UC Law SF and the Catholic Law School of Jérémie, Haiti, which works to advance human rights and the rule of law in Haiti.
Languages: French, Russian, Spanish
Education
UC Law San Francisco, J.D.
University of California, Los Angeles, B.A. in Comparative Literature