Director | Bank of America Foundation Chair in International Law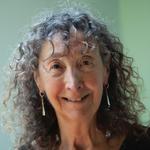 Pronouns: she/her
Professor Karen Musalo, Bank of America Chair in International Law, is the founding director of the Center for Gender & Refugee Studies and the Refugee and Human Rights Clinic at UC Law San Francisco. She is lead co-author of Refugee Law and Policy: An International and Comparative Approach (5th edition), as well as numerous reports, book chapters and articles. Prof. Musalo has contributed to the evolving jurisprudence of asylum law through her scholarship, as well as her litigation of landmark cases.
Prof. Musalo was lead attorney in Matter of Kasinga (fear of female genital cutting as a basis of asylum), which continues to be cited as authority in gender asylum cases by tribunals from Canada to the United Kingdom to New Zealand. She represented Rody Alvarado (Matter of R-A-), whose case exemplified the struggle for asylum for women fleeing domestic violence, and was amicus in Matter of A-R-C-G-, a precedent decision which held that a viable claim to asylum could be based on domestic violence. Prof. Musalo was co-counsel in Matter of A-B-, challenging the Attorney General's reversal of Matter of A-R-C-G-, and succeeded in having Matter of A-B- vacated in 2021.
In addition to her extensive scholarship, Prof. Musalo is recognized for her innovative work on refugee issues. She was the first attorney to partner with psychologists in her representation of traumatized asylum seekers – a practice that has since become standard – and she edited the first handbook for practitioners on cross-cultural issues and the impact of culture on credibility in the asylum context.
Languages: Spanish
Education
University of California, Berkeley, School of Law, J.D.
Brooklyn College, City University of New York, B.A. in Comparative Literature, magna cum laude, Phi Beta Kappa
Admitted to practice law in California.
Honors
2018 and 2015 Lawyer of the Year Award, Immigration Law Section of the Federal Bar Association
2012 Honorary Doctorate in Humane Letters, Lehman College, City University of New York
2012 UC Hastings William Rutter Award for Excellence in Teaching
2010 California Lawyer of the Year (CLAY) Award, California Lawyer
2009 Daily Journal Top 100 Attorneys in California Award
2004 Human Rights Award, East Bay Sanctuary Covenant
2003 Carol Weiss King Award, National Immigration Project
2002 Arthur C. Helton Human Rights Award, American Immigration Lawyers Association
1998 Annual Award, New York Central American Refugee Center
1998 Outstanding Achievement Award, Political Asylum Immigration Representation Project
1997 Eighth Annual Phillip Burton Immigration and Civil Rights Lawyering Award, The Immigrant Legal Resource Center
1997 Recognition by The American Lawyer for the publication "The Public Sector: forty-five young lawyers outside the private sector whose vision and commitment are changing lives"
Selected Publications and Commentary