Director of Policy & Advocacy | Christopher Edley, Jr. Lecturer, UC Berkeley School of Law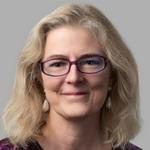 Pronouns: she/her
Kate leads CGRS's efforts to protect asylum seekers through policy advocacy, and communcations and messaging. Working closely with the litigation and technical assistance and training programs, the policy and advocacy team provides rapid analysis of policy developments and offers practical recommendations for decision-makers to ensure that the United States lives up to its legal and moral commitments to people fleeing persecution and torture. 
Kate served as senior legal advisor for the United Nations High Commissioner for Refugees in Geneva and Washington, D.C., and has worked for USCIS's Refugee, Asylum and International Operations Directorate in San Francisco. As a lead expert on asylum issues for the United States Commission on International Religious Freedom, she co-wrote their report for Congress on expedited removal. In addition to UC Berkeley, she has also taught at UC Davis School of Law and UC Law San Francisco.
Education
University of California, Berkeley School of Law, J.D.
Sarah Lawrence College, M.A. in Women's History
San Francisco State University, B.A., summa cum laude, Departmental Honor in History
Admitted to practice law in California.
Honors
2005 Arthur C. Helton Human Rights Award, American Immigration Lawyers Association
Service to the Community
Selected Publications and Commentary